Meet The Team
Directors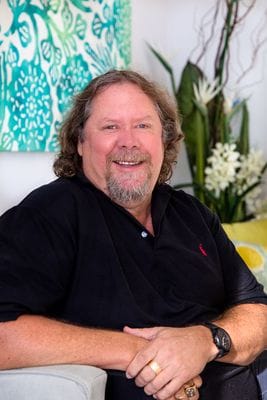 Mark Stapleton: Managing Director
Mark was born, raised and educated in Tweed Heads. He started his working career in 1982 as a Building Inspector with Tweed Shire Council where he was employed until 1997 before he resigned to explore other business opportunities.
In 1998 Mark was one of the first persons in New South Wales to open a private Building Certification Company which was initially known as Mark Stapleton and Associates Pty Ltd prior to changing the name to Coastline Building Certification Group Pty Ltd.
Mark's knowledge of the building, development and property industries is second to none. With this in mind Mark was the ideal and obvious choice to firstly develop our business and to further oversee our Company's expansion into other geographical areas.
Mark has directed a number of successful local business ventures and he is more than willing to share his expertise and knowledge with our clients.
Building & Development Consultant
Licensed Builder New South Wales
Licensed Builder Queensland
Licensed Real Estate Agent New South Wales
Licensed Real Estate Agent Queensland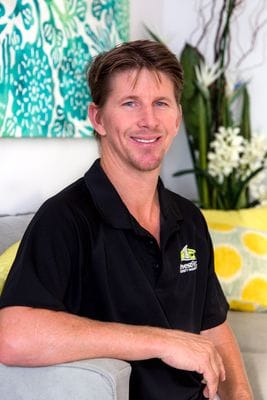 Peter Ross: Director
As one of the founding Directors of InvestRent, Peter brings experience and knowledge from many years being involved in property investing and developing. He has grown a substantial property portfolio, having built and owned hundreds of home units in the Tweed/Banora area
After being involved in the building industry all his working life, Peter has a genuine passion for the difference that property investment can make to people's long-term financial goals.
This experience has driven him to start a business that provides the ability to help facilitate the achievement of these financial goals. A Property Management company that provides an unsurpassed level of service, with a positive and pro-active approach to property management.
If you would like to discuss or receive some general advice on property investment and development, please contact Peter via the office. He is more than happy to share his experience in the property industry over a coffee!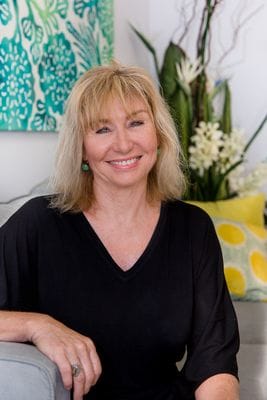 Sharon Styman: Director / Operations
Sharon has contributed to and participated in the development and management of family businesses for over 17 years. She helps build companies from nothing into multi-million dollar businesses.
Investing and building wealth is her passion and she approaches these things with all her attention, focus and a contagious feeling of positivity and willingness to move forward.
Armed with her business background and experience her vision is to provide a service that is backed with sophisticated and superior systems so both investors and tenants are felt appreciated, acknowledged and valued.
Sharon has associations with the Australian Institute of Company Directors and Family Business Australia, who are committed to the support and governance of Companies and Family Businesses. She is grounded in her approach to building property wealth and welcomes the opportunity to discuss with you your future vision.
The Team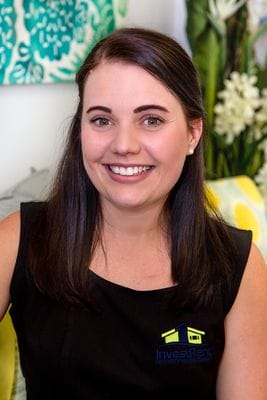 Jacinta Greentree: Executive Asset Manager
Jacinta has been in the Property Management industry since 2013. She holds Real Estate licenses for both NSW and QLD.
Having completed her Certificate 3 traineeship in Casino NSW, Jacinta moved to Coolangatta 4 years ago and realised quickly this is where she wanted to settle and has recently purchased her own home.
Completing the traineeship has allowed her to gain a wealth of knowledge. During her time, she has been a task based Property Officer, Leasing Consultant and also a Property Manager.
At the age of 20, Jacinta brought her first investment property. Being a landlord herself, she understands the importance of having a knowledgeable and experienced Property Manager, one who communicates and knows the needs of the investor.
Jacinta is a committed, dedicated Property Manager who will go above and beyond for her property owners.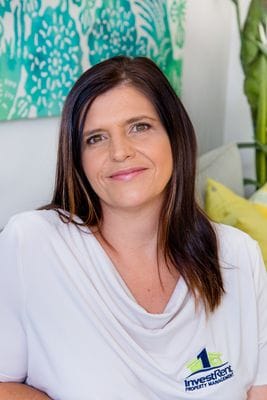 Kirsty McLaren: Asset Manager
Kirsty brings many years' experience in Property Management to InvestRent. Kirsty began her career in Wagga Wagga NSW in 2008.
With a strong knowledge of NSW legislation; Kirsty understands what it takes to get the job done. Responsive and timely in her communication, a personable style and excellent time management skills are just some of the many attributes Kirsty prides herself on.
Kirsty's passion for the industry and drive for success has seen Kirsty become a well respected Property Manager on the Tweed Coast.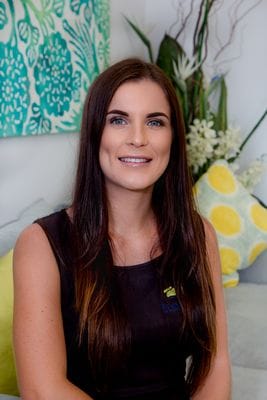 Kelly Gill: Administration Manager
Kelly has worked in the real estate industry since leaving school in 2013 when she decided to do a traineeship in a Certificate III in Property Services (agency). This allowed Kelly to gain her Certificate of Registration in both NSW and QLD.
Kelly loves being able to meet new people and expand her social network. Being in the know with social trends allows Kelly to drive the InvestRent marketing and social media pages to capture those investors or those with an interest in investing! Kelly is also in charge of the administration and accounts side to InvestRent to ensure the offices runs smoothly.
Kelly has an attention to detail that makes her ideal to head up the administration team behind InvestRent. She is really excited and values being part of InvestRent since its inception.

Olivia Buchanan: Asset Manager
Born & raised in Tweed Heads, Olivia started her Property Management career in 2015 after being drawn to the fast pace environment & passion for Real Estate.
With her in-depth knowledge of the local area & QLD legislation, Olivia is dedicated to providing clients with InvestRent's six star service.
Olivia takes the time to advise and service her landlords to ensure their most valuable asset is taken care of as though it were her own. Her transparent communication and down to earth approach will ensure your peace of mind and the maximum return on your investment.

Michelle Woodforde: Asset Manager Assistant
Michelle moved to the Tweed Heads area 7 years ago and has been working within the Real Estate industry for over 4 years in the Asset Management Department, providing behind the scenes support and administration.
She enjoys building fantastic, lasting relationships with her clients. Michelle's friendly personality, dedication to her job, and professional service has ensured that she is an asset to our team.
Hayley Bisaro: Receptionist
Hayley was born and raised in Tweed Heads and has recently graduated from Tweed River High School in 2017, after completing her Higher School Certificate.
Hayley was drawn to begin a career in real estate in 2018 after watching her mother succeed in the industry, which appealed to Hayley even more.
Begining her career on the reception of InvestRent will allow for Hayley to pick up on all aspects of Property Management. She is a polite, friendly and extremely capable receptionist, with a passion for delivering excellent administrative support.
Hayley is so excited to see where this career will take her.