Meet the newest member of our team - Julie!
Posted by The InvestRent Team on 9 November 2016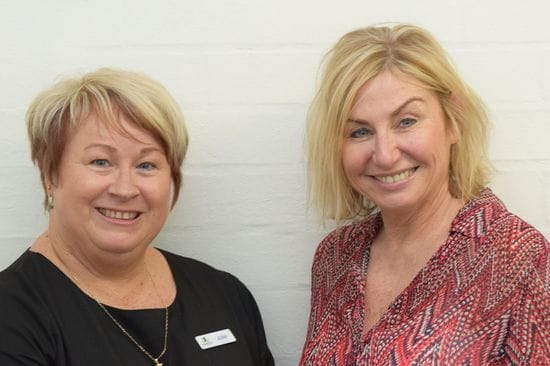 Julie (left in the picture) has hit the ground running in our recently opened Murwillumbah office.
If you haven't had chance to meet Julie yet, here's a little bit about her:
"I have over 25 years of real estate experience in Murwillumbah, along with years of customer service skills.
I am a proud mother of three, a teacher, fashion stylist and Accountant. Although we are all very busy we find time to talk each day by phone, our annual Christmas camping holiday is time to relax and unwind together and not to be missed. Daily visits with my elderly parents are a ritual. My siblings and extended family also play a major part of who I am.
Friends are important too, whether its catching up with a wine over dinner, shopping, planning our next holiday together or just knowing that we are there for each other.
In my role as Property Manager, I feel privileged to service the people in my own home town of Murwillumbah. Murwillumbah is a town that not only I was born and educated in but a town that my children have grown up in and educated along with my parents and their parents before. A true local with invaluable knowledge of Murwillumbah town and surrounding areas.
Meeting new people, helping families and having positive outcomes is a fullfilling day for me."
We're very excited to have Julie as part of the InvestRent team!

Author:
The InvestRent Team