The InvestRent Communications Model
Posted by Sharon Styman on 14 December 2016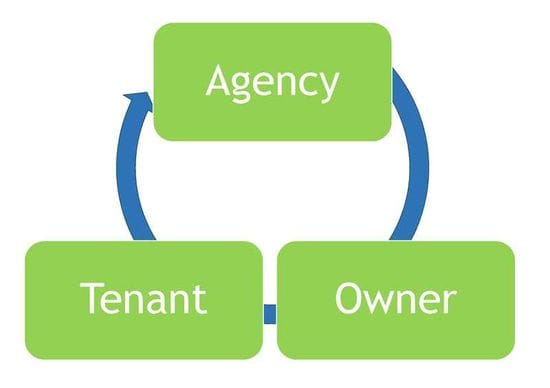 We believe wholeheartedly that the best formula for getting the best out of managing your asset is communication. Too many owners have terrible experiences and only ever hear from their agency when something goes wrong. For us, communication is ongoing and always and for no reason, if only to say hi and to hear how everything is going. Our team are so proud to receive totally positive feedback that we call just to hear it.
Our communications model focusses on a multi-tiered relationship between the 3 key stakeholders; Agent, Owner and Tenant. This dynamic flows through each party ensuring that our communication is one of clarity and understanding. We know communication can be misinterpreted, and so our job is to make sure that each person in the relationship is on the same page as us or the party in mention.
Building and developing relationships is something we pride ourselves on. Little things like understanding different personality styles, knowing who wants to hear a lot from us and who doesn't, who prefers things in writing, who prefers the phone calls. These little things can make a big difference. We may not always have it right, yet we are aiming to reduce the noise around the message and be as succinct and clear as we can be.
This communication model is one of the reasons we have an online member lounge for our owners. It's there for the owners to have access to all of their information when they want it, not just because it's the end of month and we are sending out our reports. We want our members (owners) to know they can get access at any time. Soon we will be also building a tenant portal so they can access their relevant data too.
A simple statement a turn of phrase also makes a big shift in perception. We like to call our owners, members. We use the term members, because we want to think of our business like a family. WE are all there to reap the rewards. As members, versus landlords, it suggests a subtle inclusion that we think creates the feeling that we really care. Our mindset is on one of property management specialists rather than the usual 'rent collectors' attitudes you generally find.
When our owners switch to InvestRent, we hear all too often that they have been let down. A phone call wasn't made, an email not replied to and even though these are the small things, they all add up and create a perception of being mismanaged and impacts on the trust levels that are so valuable in the relationship of agent and owner.
The team call after we have completed any routine inspections, and now with technology the way it is, we send a video message informing the owner, that the inspection has been completed and a brief update of its status. It's really simple but the benefit is massive.
Communication is important. Why just the other day, the Directors, made personal calls to all our owners, just to see how things were going for them and what their feedback was for InvestRent. We love feedback, good and bad. From the good we grow stronger and the not so good, we learn what we have to change. This is important too. Taking on the feedback, using it to stand apart from the rest, doing our job better, that's our aim. And goodness gracious the industry needs it.
Communication doesn't have to be over the top, it just has to be informative, open, and receptive. Working with all parties to get an agreed and mutual outcome is what we strive to do every day. Some days we achieve it and other days it may take longer, but in the end we are all working together for each stakeholder and to make each day a win win.

Author:
Sharon Styman
About: Head of Operations