PORTFOLIO & DEVELOPMENT MANAGEMENT

DEVELOPMENT/REDEVELOPMENT
MARK STAPLETON & PETER ROSS

The InvestRent Portfolio and Development Division is not your typical real estate agency but that's exactly our intention!
InvestRent Property Management was established close to 4 years ago with a vision to provide an outstanding property management experience. While we continue to strive to do this and also look for innovation and improvement within the industry, it was clear to us that our owners and clients appreciated the unbiased, experienced and professional advice that we are able to provide from
our collective backgrounds in property development & investing, finance, construction, building certification and compliance.

From that, the idea for an over-arching Portfolio and Development management team was born.

Taking a holistic view of your investment, we can help guide you in the areas of finance, property development, insurance and renovation. While at InvestRent we want to maximise the returns that you get from your existing investment, if you also want to invest further and crash through the barriers that prevent 80% of property investors owning more than one investment property, then take the opportunity to read on and drop us a line if you would like to know more.


Maze Financial is a boutique financial services firm that delivers clients with an array of specialist advice in the areas of mortgage broking, financial strategies, SMSF and insurance services. Ben Anderson has been a local to the area for over 30 years and has been involved in mortgage broking and financial planning for the past 15 years. With recent changes to the banking regulators and the lending market, there has never been a more important time to make sure that your loans and financial situation is optimised.

Its such an important part of the investment process that we have created a space in house at InvestRent for Ben and the Maze Financial team. The right financial structure can make a massive difference to the performance of your investment property over time. So, if you're not sure that your bank has the best deal for you or would like a second opinion, don't hesitate to contact Ben from Maze financial for advice


Since starting InvestRent, so many investors have expressed the desire to renovate their investment properties to increase current yield and capital value. From bathrooms, kitchens, repainting and carpeting, most investors are happy to keep their investments up to date and fresh, the problem being that they didn't know where to start and were concerned about the time out of the rental market without an income.

With trade and building backgrounds, the team at InvestRent have helped establish a company
to meet this niche renovation market. Too small for a builder to want to take on, and too big a
job for an individual trade to project manage, Infinite Maintenance Solutions handles the
whole renovation process. With a track record of successful jobs and very happy clients, visit
Nathan, John, Brett and the team at Infinite Maintenance Solutions at
www.infinitemaintenance.com.au


Since starting InvestRent, so many investors have expressed the desire to renovate their investment properties to increase current yield and capital value. From bathrooms, kitchens, repainting and carpeting, most investors are happy to keep their investments up to date and fresh, the problem being that they didn't know where to start and were concerned about the time out of the rental market without an income.

With trade and building backgrounds, the team at InvestRent have helped establish a company to meet this niche renovation market. Too small for a builder to want to take on, and too big a job for an individual trade to project manage, Infinite Maintenance Solutions handles the whole renovation process. With a track record of successful jobs and very happy clients, visit Nathan, John, Brett and the team at Infinite Maintenance Solutions at www.infinitemaintenance.com.au

Peter Ross's generous assistance with his property development knowledge and experience gave
us the confidence to proceed with our first duplex development back in 2015.

His invaluable mentorship has allowed us to expand our knowledge in all aspects of the property
development process and has allowed us to proceed onto our 4th project.

Thanks again for your support.

Shane & Carloyn Hollands
'EVOLVE
36 - 40 ENID STREET TWEED HEADS
52 residential apartments on 8 levels
80% now sold off the plan
VALUE $23.2M
COMPLETION NOVEMBER 2019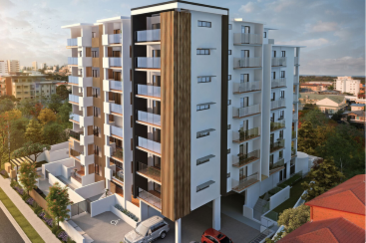 25 townhouses
VALUE $13.125M
COMPLETED 2017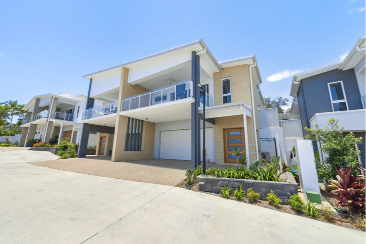 TWIN TOWNS
EARLY LEARNING CENTRE
118 place childcare facility with associated car
park and playground
VALUE $4M
COMPLETION EARLY 2020